Weddington Christian Academy Learning Options
The following are Learning Options for families at WCA. We seek to serve each family to the best of our abilities and strive to offer Learning Options that fit your family's needs. We will offer two informational sessions to explain all options. Please see the dates at the bottom of this letter and choose one meeting to attend. If you would like to attend virtually, please email and let us know at wca@wcahawks.org.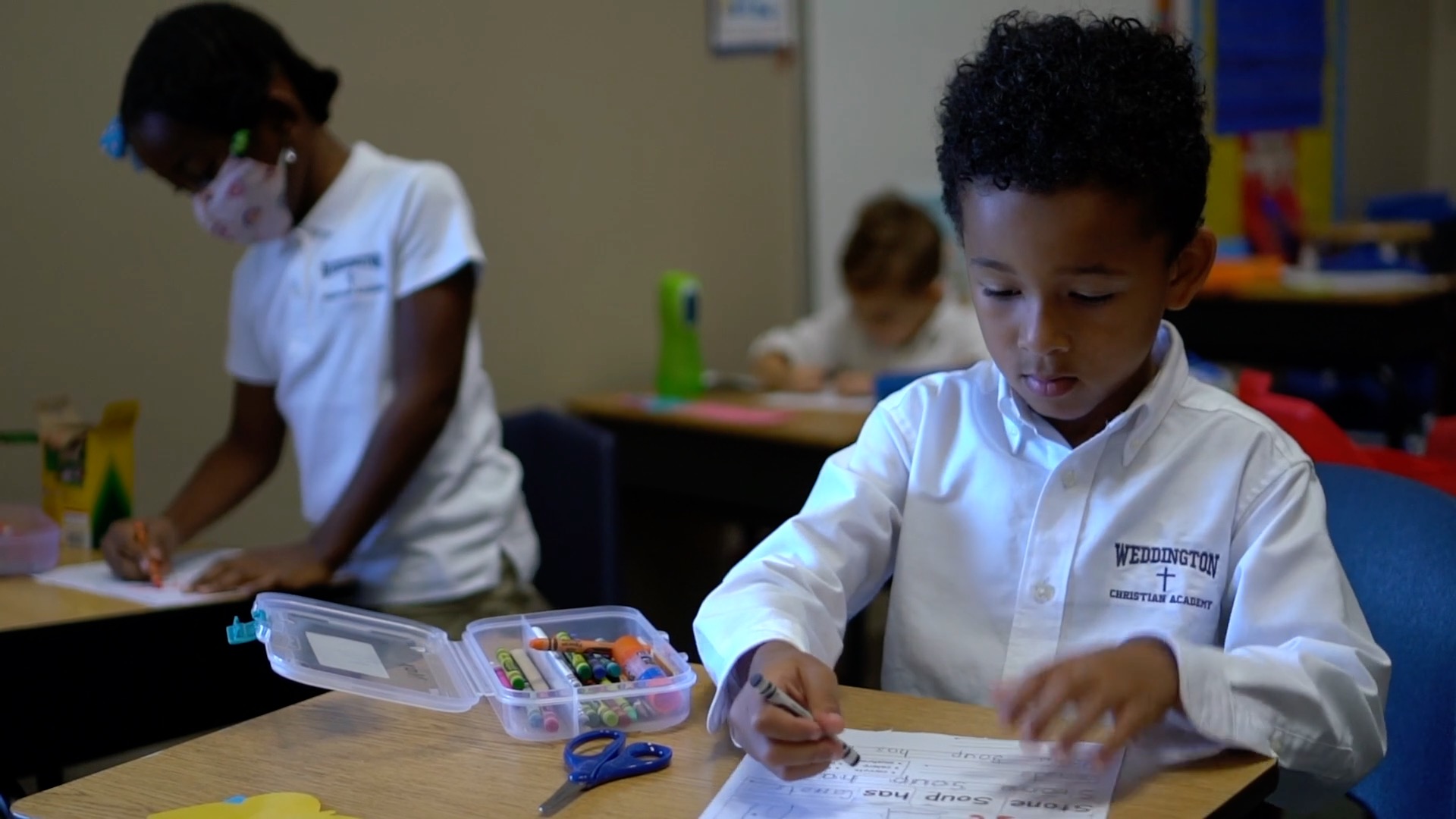 Option A: Traditional School (EC, JK-8th)
This Learning Option will be for students who will attend WCA in person for a full curriculum experience and make use of our campus daily. Safety protocols will be in place to assure minimal contact among classes and during carpool drop-off and pick up times. Cleaning contact areas will be a part of daily routines with deep cleaning each night.
Option B: Virtual School (1st-8th)
This Learning Option will be for students who would like to access learning remotely. These students will be able to join their teacher and classroom using a WCA issued device. Webcams will be installed in each classroom to give students direct access. Students will be part of the daily classroom and will have access to all curriculum. This is not a distance learning model.
**All students will be part of the WCA Family. For Options A and B, class sizes will remain small—filled with a maximum of 18 students regardless of the learning option chosen.
Tuition will be the same for Options A and B. All students may choose to participate in athletics and other extracurricular activities that are offered.